T12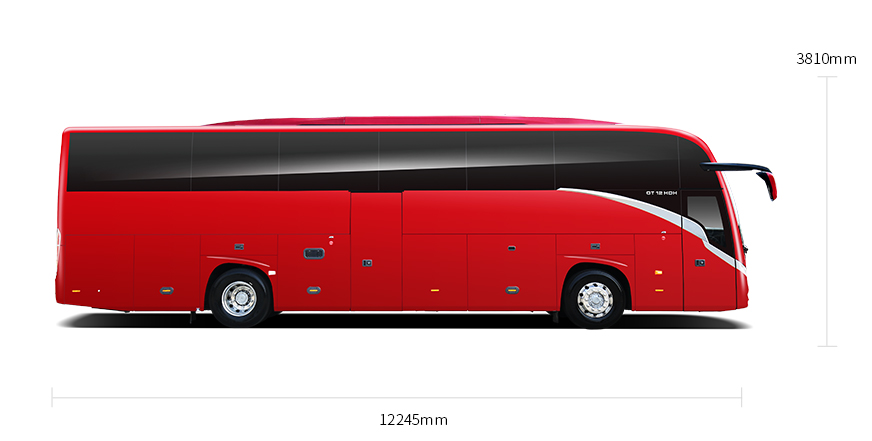 Dimension (mm)
12245*2550*3810
Appearance really matters
The outstanding design forms the elegance of T12, and the LED headlamps add extra luster to the whole vehicle.
Pleasant journey with good ride comfort
From the layout of the interior space to the use of ergonomic seat design, from the lighting, entertainment devices to the temperature control system, all the designs are human-oriented so as to create a comfortable ride experience for passengers.
Easy handling and driving
Rational layout of driver's area featuring passenger car style are provided with a number of intelligent systems to ensure the convenience and comfort of the driver's area and make the driving more relaxed.
Smart technology facilitates the management
Full coverage of remote failure diagnosis: determine the best solutions through the database, thus making the repair more convenient.
Check the failure information via mobile phones anywhere at any time, thus facilitating the diagnosis.
Fleet management function: helpful for the analysis and improvement of driving habits, and reviewing the whole process of failure handling.